DIY: Plant hanger
Niet zo creatief? Of 2 linkerhanden? NO PROBLEM!
Niets is zo vervelend als aan een DIY project beginnen en na stap één en twee de weg al kwijt te zijn.
Deze DIY is ook daadwerkelijk zelf te maken! Fijn hè?!

DUS, wat hebben we nodig:
- stuk touw of draad
- houten ring
- plantenpot



Stap 1
Knip het draad in vier dezelfde lengtes en zorg er voor dat de lengte tweemaal zo lang is als de lengte waarop de plant moet komen te hangen.

Stap 2
Haal de 4 lengtes door de ring heen en trek het door de lus, zoals op de foto.
Zorg er voor dat ze allemaal even lang zijn.



Stap 3
Verdeel daarna in vieren, zodat je groepjes van 2 samen kunt knopen.
Knoop ongeveer op de lengte waarop het potje uiteindelijk onder komt te hangen.
Normaal gesproken is dit een stukje boven het midden.




Stap 4
Leg het daarna plat op tafel neer, zodat je duidelijk de 4 groepjes naast elkaar ziet liggen.
Pak van het eerste groepje het rechter draad en van het tweede groepje het linker draad.
Knoop deze aan elkaar vast en doe dit ook bij de rest.
Je hebt nu weer 3 knoopjes gelegd en de uiteinden knoop je hierbij ook weer aan elkaar, zodat je deze rond geknoopt hebt.




Stap 5
Pak nu alles bij elkaar en leg er een grote knoop in.
Klaar is kees!!!
Jouw DIY hanger vraagt alleen nog om een leuk potje en een stoere vetplant of cactus.


 
OH JA, voor de mensen die gewoon geen zin hebben om zelf iets in elkaar te knutselen..
hebben we natuurlijk deze leuke artikelen op een rijtje gezet. Gemakkelijk te bestellen dus!

Wat dacht je van de plant hangers van Ferm Living? 

Niet om op te hangen, maar wel erg leuk om neer te zetten, de plantenstandaards van Ferm Living!

& last but not least. De vitrine kastjes van Urban Jungles!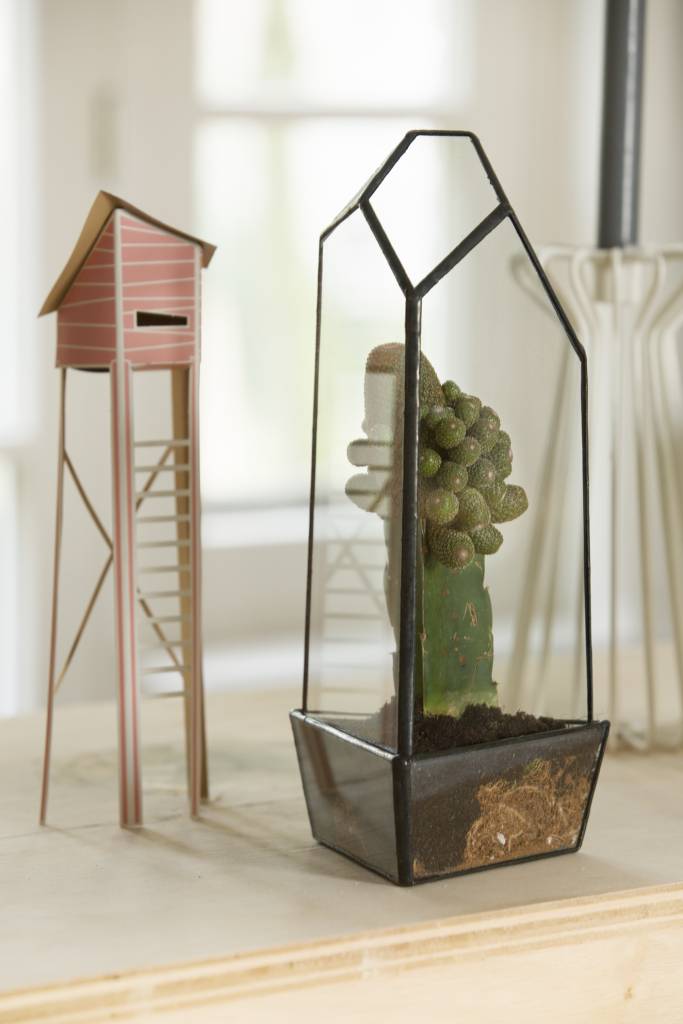 Nog niet genoeg inspiratie opgedaan?
Check dan onze nieuwe 'SHOP OP THEMA' - LET'S GO GREEN!
Klik hier!




bron: atilio blog